What You Need To Know about Custom Software Development for your Small Business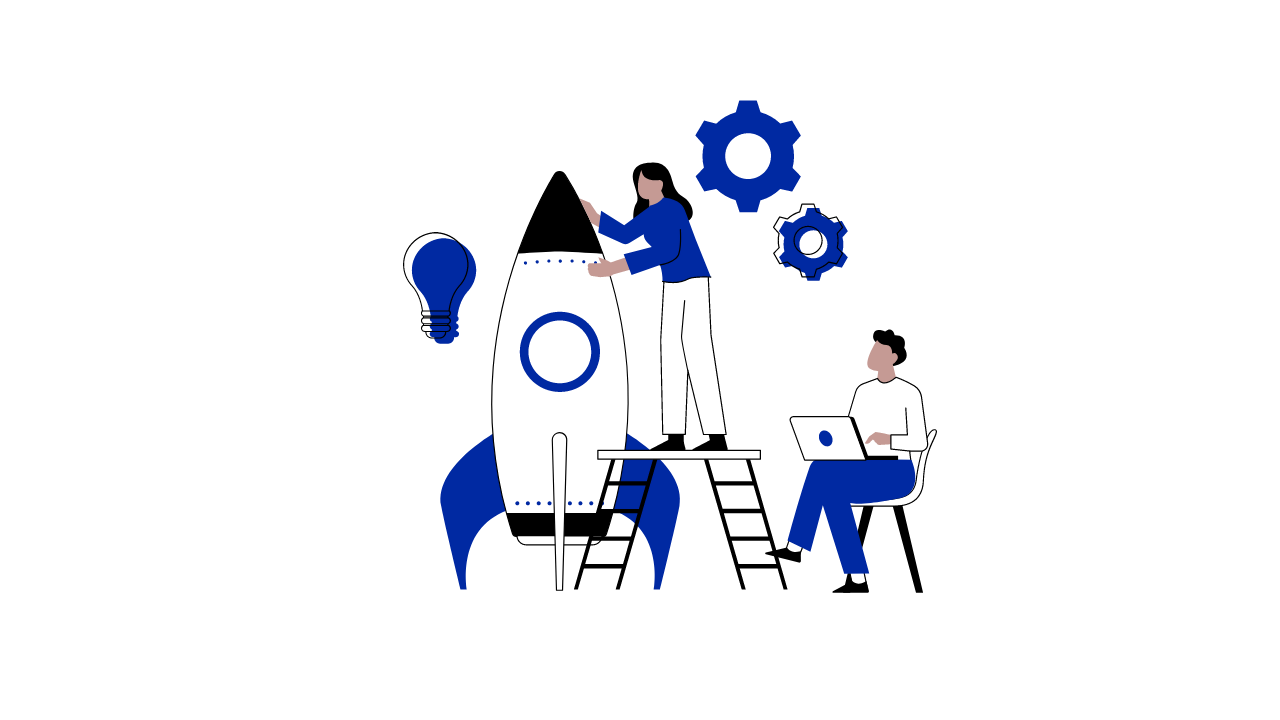 Bruce Peck
Jan 22, 2023 · 4 min read
When it comes to software solutions for your small business there is definitely no shortage of options. Hundreds of varieties of CRM's, e-mail marketing platforms, accounting tools, messaging tools etc. And many of them are powerful at what they do. The trouble when you reach a certain stage in your business is making them all play nice with each other.
Now there are lots of ways to do this without creating your own custom software. For instance software tools like Zapier enable connections between tons of different apps.
But when you have a truly complex or unique type of company this may not cut it and it's time to consider investing in a custom software development project.
How do I know if custom software development will be worth it?
The short answer? Math.
Before developing any piece of software it is important to take a hard look at the ROI will be. From one perspective software development with an agency is expensive ($30k to $200k+) but when you think about it, the cost of a project is similar to what you'd pay an employee to work for a year but you get the results much faster and the second consideration is how expensive is it for you to not solve the problem?
When you are talking about business process issues you could be losing thousands. For instance, if you run a chain of restaurants think about if you had a loyalty app that you could get a decent percentage of the thousands of people that go through your chain to use. If you had 20,000 users and could increase 5,000 of them to come in on a more regular basis and spend hundreds more each year, it's a true asset and you are losing money by not building it.
If your business is to custom make items for people who order it online but you constantly mess up orders because of clumsy communications between systems, then it's not just money you'd be saving but also your reputation.
There are of course situations where it doesn't make sense. But if you are reading this article it may be worth reaching out and see if there aren't some impressive gains your business could make by making how you do things more efficient.
An Example of a Small Business That Won With Custom Software Development
One of our client's (OCP Construction) had a novel idea. They noticed that it was difficult to track on project expenses as a project was developing so they thought, what if our foreman could just draw on a blueprint and mark what they were using as they went through the job?
And thus the idea for ScoutTraks was born. We worked with them to develop an iPad app where they could upload pdfs of the job and then the people working the job can update it live.
The back office loves it because they have transparency. The people working the job love it because it makes it easy to see how the project is going. And the bottom line loves it because the company can eliminate expenses effectively.
Revamping Old Custom Software Projects
Many people we speak with that run small businesses have software that was built in a different era (like in that time before 'the cloud') and they wonder if it would be worth it to make the shift?
Generally if it is a key piece of software for your business and you have a decent number of employees you are going to love yourself if you do shift it.
Having clean modern software makes a huge difference and is why some of the best companies are always investing in upgrading it.
And who knows may happen with it. For instance: Mailchimp was founded in 2001 by Ben Chestnut and Dan Kurzius, who initially created a simple email marketing platform for their own business. They quickly realized that other businesses could benefit from the software as well, and decided to turn it into a product that they could sell.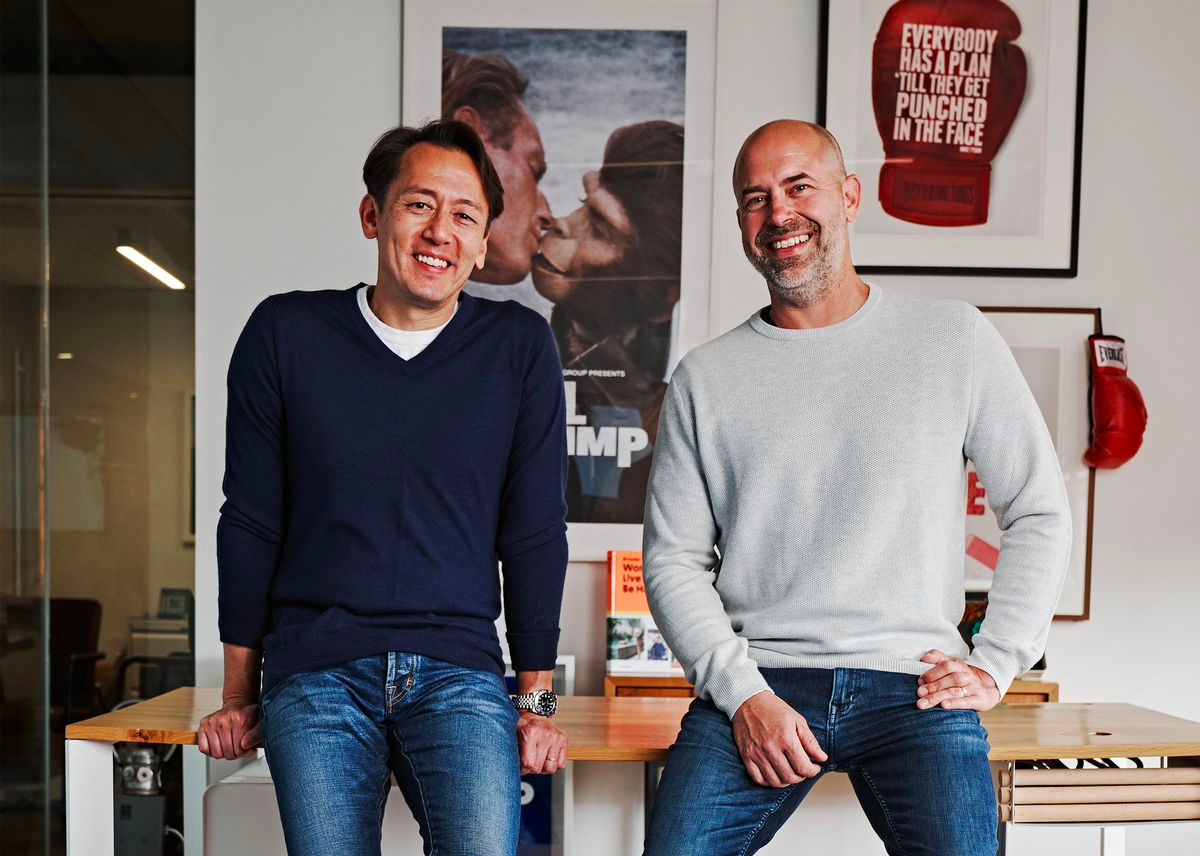 One of the key ways that Mailchimp has grown its business is by using custom software to automate the email marketing process. The company's software allows customers to create and send email campaigns, manage lists of subscribers, and track the success of their campaigns. This automation allows businesses to easily reach their customers with targeted, personalized messages, which can lead to increased sales and customer loyalty.
But just look at what their software looked like in 2001 and what it looks like now: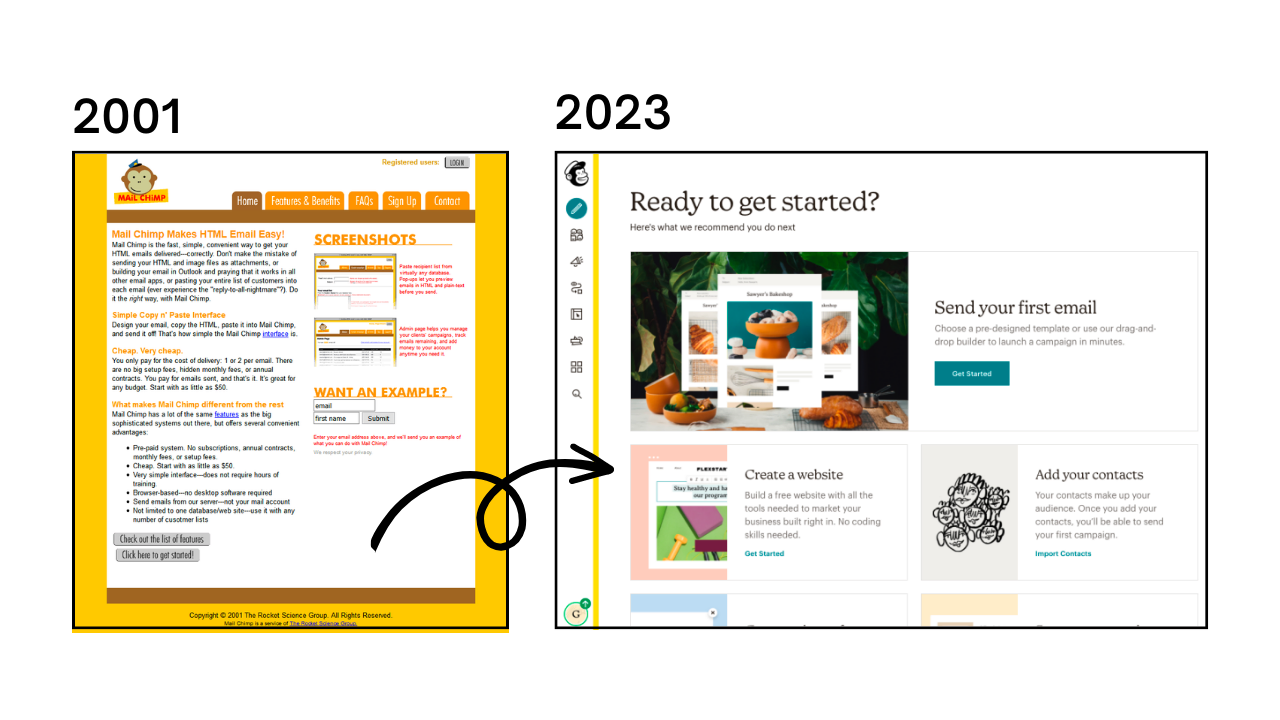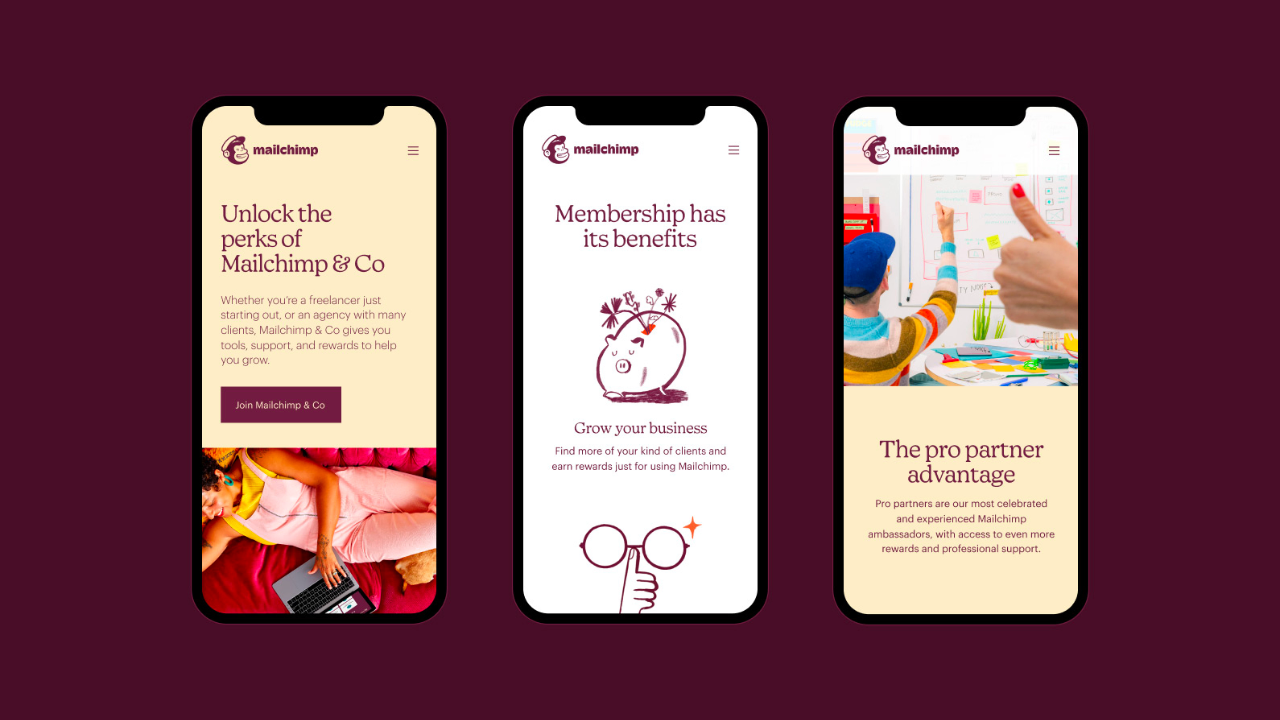 Can you imagine if they would have just stuck with their old way of doing things?
Conclusion
Whether you are a pen and paper small business or have already experimented with your own custom software development project, if you think there is a chance that a new build could improve your business then it's definitely worth a true consideration.
We offer free software project estimations in a no pressure way if you'd like to explore the idea.